海外地區玩家匯款教學
Remittance Instructions for Overseas Players
(使用美金交易)
(Transactions must be made in US dollars)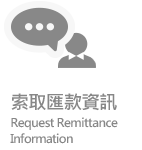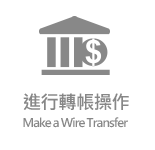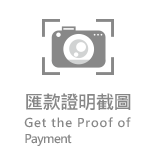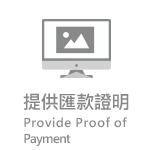 索取匯款資料
Request Remittance Information
向活動人員索取「
匯款金額
」以及「
美金匯率
」。
Please confirm the amount and US dollar exchange rate with our customer service representatives.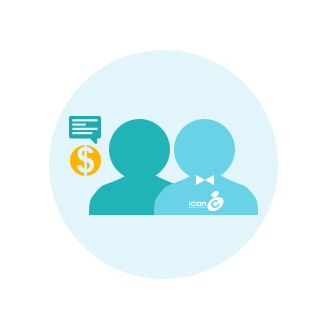 進行轉帳操作
Make a Wire Transfer
請至您居住地銀行依照該銀行流程,進行「
全額到帳
」指定帳戶操作,需繳交所有手續費。
如果所屬銀行需要「
銀行國際匯款代碼
」、「
收款人
」,請提供以下資訊:
銀行國際匯款代碼:CTCBTWTP
收款人:I can Entertainment CO LTD
Please go to the bank and make a wire transfer with OUR option (all charges will be borne by the remitter).
Please provide the following information to the bank:
SWIFT CODE: CTCBTWTP
Beneficiary: I can Entertainment CO LTD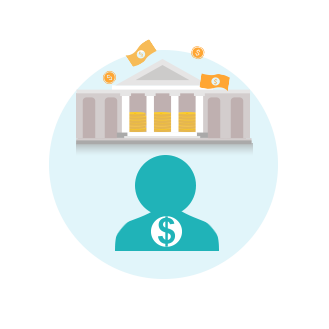 匯款證明截圖
Get the Proof of Payment
全額到帳」完畢後,將銀行提供的「
匯款證明
」拍照截圖。
When your transaction is complete, please either take a picture or scan the proof of payment provided by the bank.

提供匯款證明
Provide Proof of Payment
登入帳號至艾肯客服中心,提供「
匯款證明
」截圖、「
匯款時間
」及「
匯款原由
」。
※上傳圖片注意事項:
1. 限一張圖片(1MB以下)。
2. 上傳圖檔名稱請勿有空白或特殊符號,以免客服人員無法正確收取檔案,而影響處理進度。
Please log in to iCan Customer Service Center and provide a soft copy of proof of payment, along with remittance date and description of the remittance.
*Remarks:
1. Please upload only one picture at a time, with a maximum capacity of 1MB.
2. Please make sure that there is no space or symbol in the file name, so it could be well recognized.